Let your patients measure quality simple and flexible by themselves.
Safe by Design
At all we do, your safety and privacy of your data comes first. We call this safety by design.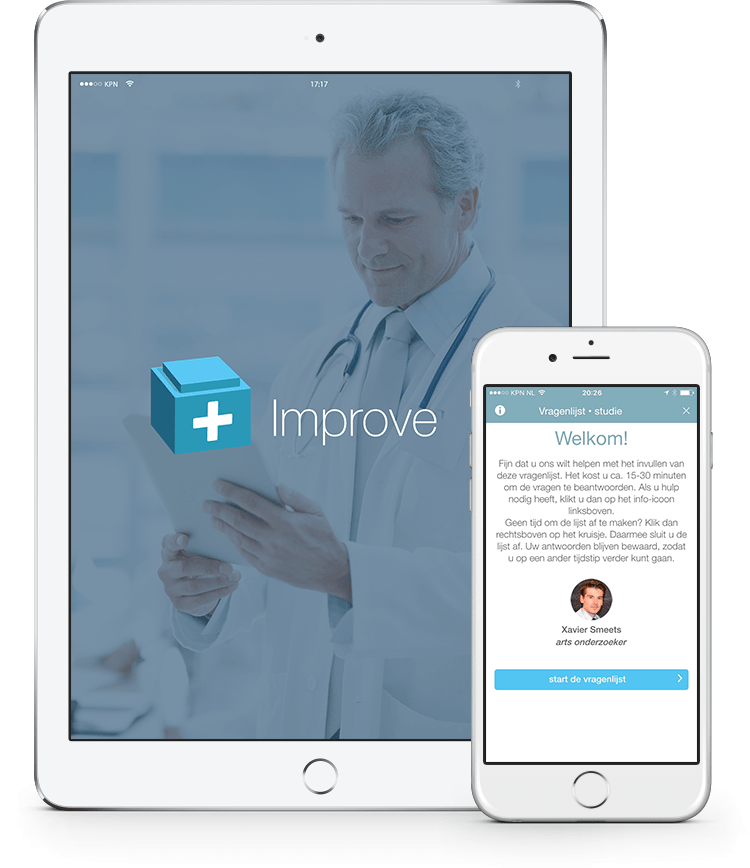 Directly delivered by your patient by using his own smartphone or tablet
Easily set up your own study
Improve is a platform for patients and doctors to communicate with each other in a safe and trusted way on so called Patient Reported Outcome Measures (PROMS).
Start measuring quality today with the improve app!
Contact us directly and let us help you getting started.