Safe and personal care environment
Safe and simple preparation for your meeting with your doctor.
With the Improve app, you as a patient, can prepare for your treatment together with your trusted doctor safely at home. You can do this simply via your mobile phone. Privacy is guaranteed. Only you and your doctor can view the data. Nobody else can, not even us. Your doctor will ask targeted questions in advance and will share information. The app is easy to use so you will be well prepared when you see your doctor. That way you will both have more time to focus on the quality of the meeting.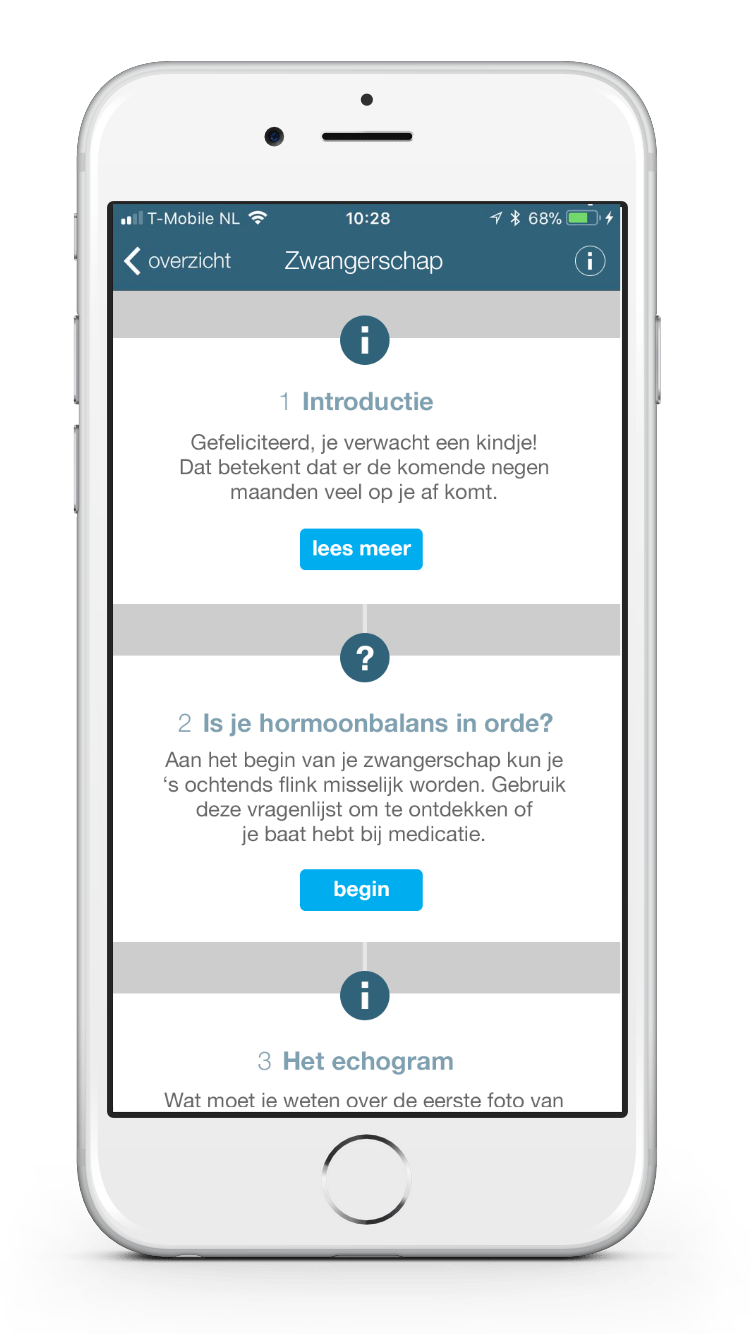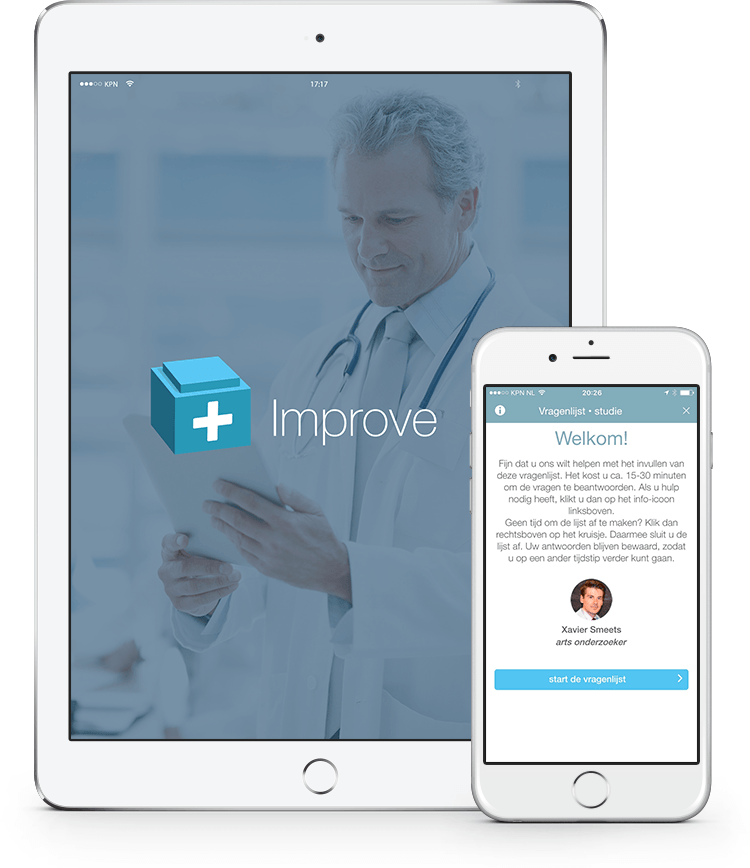 Patient Data directly provided by your patient
As a care professional create your own patient information from your care pathway with photos or videos. Request intake and other questionnaires in advance via the patient's mobile phone. Also measure the outcomes of your therapies and apply Value Based Healthcare in the practice. Everything planned in advance throughout the care pathway. That way you can focus your attention on your patient again, instead of your screen, and save time.
"The Improve app is obviously a form of innovative care which will play an important role in doctor-patient relationships in the future."