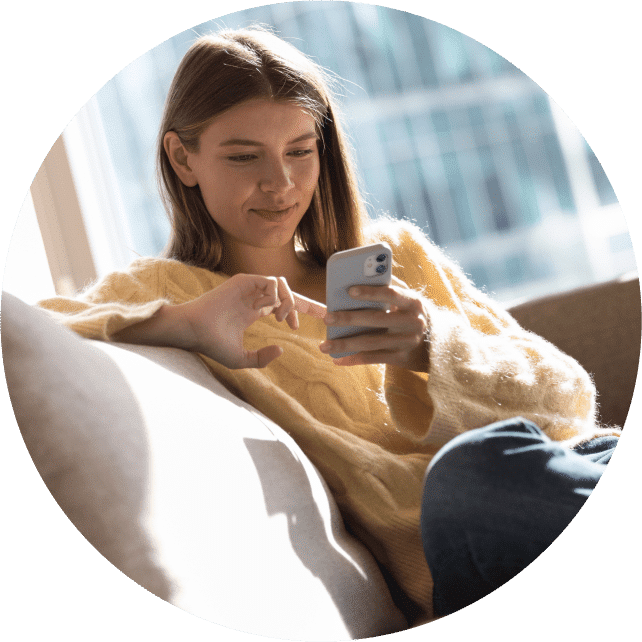 Collect

patient data
effortlessly online
A simple and user-friendly way to collect patient data. Through our platform, patients can complete digital medical forms and share home measurements from the comfort of their homes. Choose how they enter their data: via our user-friendly app, or integrated through your own website or portal. Convenient for both you and your patients. Open Health Hub makes it happen. 
Secure | End-to-end encryption ensures that patient data is kept secure and private
Efficiency | Streamline data collection, patients can enter their data directly through our app of the healthcare provider's own applications.
Interoperability | Integration with existing systems ensures that patient data seamlessly flows into the healthcare provider's EHR or other healthcare information systems
Improved preparation for consultations | Patients have the opportunity to prepare for consultations by providing relevant information and data in advance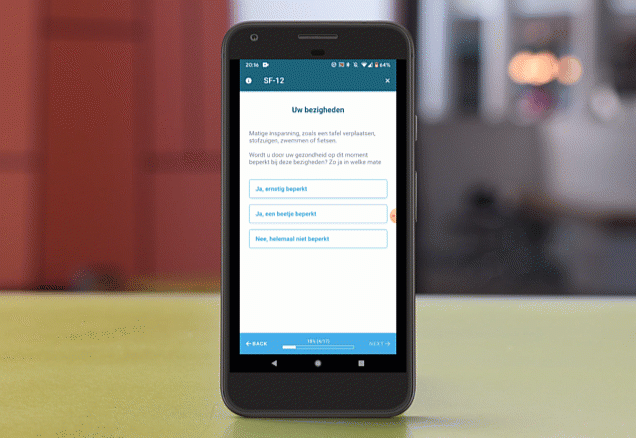 Improve app and website
Through the user-friendly Improve app and website, patients can fill out medical forms and submit home measurements via their mobile phones at any time, and prepare for consultations. Patients receive a neutral notification when a medical form is ready for them, ensuring a flawless user experience. Privacy and security are key: our end-to-end encryption ensures that only the patient and authorised healthcare professionals have access to the data.
Seamless integration with your existing systems
Do you prefer for patients to enter their data directly through your website, mobile app, or portal? Utilise our software development kit (SDK) to seamlessly integrate the data input and collection into your online environment.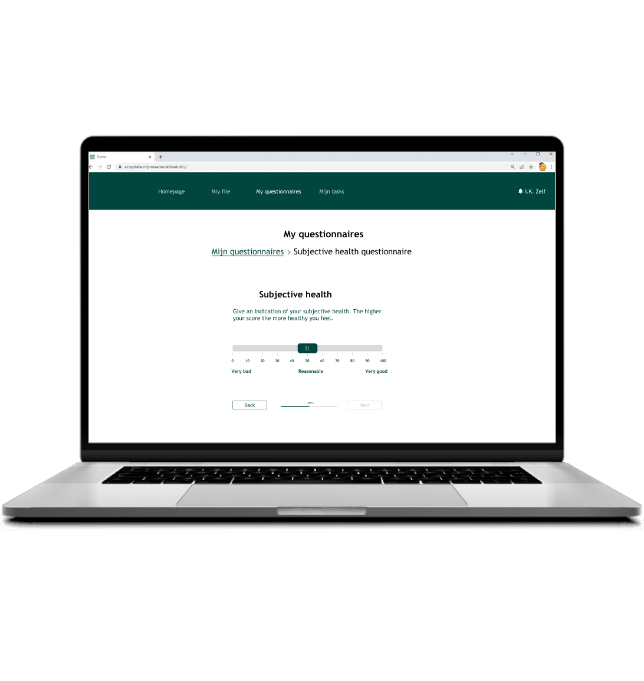 Flexibility through FHIR connections
Our robust FHIR connections grant you full control over how patient data is collected through forms and home measurements. These APIs empower you to create your own app or online environment, offering the flexibility to customise the data collection according to your own preferences.
Features of our Collect solution
A simple and user-friendly way to collect patient data
One platform does it all
Revolutionise patient data collection with our advanced platform for digital medical questionnaires and home measurements. Create forms effortlessly, share them with patients in a user-friendly way, and view all collected data directly on your own screen.
Start using digital medical forms today
Would you like to implement digital medical forms and home measurements within your medical department or healthcare organization? Let us know which form you would like to start with, and we will show you how you can experience its impact within just a few weeks. Book a demo.